Visually stunning Hong Kong offers a 'shop till you drop' lifestyle combined with enclaves of fascinating Chinese tradition. Hong Kong's popularity amongst Asian tourists, its major stopover status and financial importance make it an all round contender as one of the most interesting cities in the world. Hong Kong Island and Kowloon, are an eclectic mix of modern skyscrapers, colonial buildings and traditional temples. Parts of Macau offer serenely traditional countryside, ancestral Chinese villages and pine-forested hills. Most nightlife is centerd on the hotels and casino resorts, many of which have nightclubs with cabaret, Portuguese folk dancing, lively dance bands, discos, international menus and bars. Nightclub music often has local touches, with international pop sung in Cantonese, Mandarin, Thai and Japanese. In summer, there are several open-air esplanadas serving soft drinks
Hong Kong Disneyland Tour: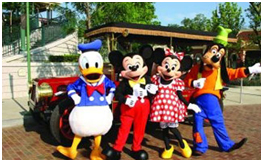 The magic journey to Hong Kong Disneyland will start after pick up at the hotel for a transfer to the park. Then you will enter into the surrounding of Main Street, U.S.A., Adventureland, Fantasyland and Tomorrowland. You will be able to enjoy all the classic Disney stories, attractions, unique shops and restaurants as well as dazzling entertainment on this special journey. After enjoying a spectacular firework display, this magical one day journey will come to an end with a transfer back to the hotel.
Macau
City Tour and Macau Tower: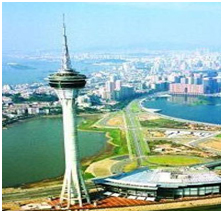 This tour offers you a unique opportunity to experience the magic of the Chinese and Portuguese cultures. The above tour will take us to visit the Na Cha Temple and section of the Old City Walls, the historic defensive walls were built as early as 1569. We then visit the Museum of Macau followed by Mount Fortress, once a principal military facility. A lunch will be served at local restaurant before proceeding to visit the gambling tables of a Casino and The Temple of A-Ma. Our last stop will be at the Macau Tower, standing at 223m above the ground, to gaze over Macau's landmarks and historical sites. The tour will end at Macau Ferry Terminal.
Under Construction...
Under Construction...