Kerala being the "paradise for travelers" is famous for its pristine backwaters, valleys, ancient temples and lush green plantations of cloves, cardamom and coffee. With the Arabian sea in the west and the dense forests of Western Ghats in the east, Kerala is surrounded by Exotic beaches and coconut groves.
Under Construction...
Under Construction...
Trip to Kerala
If you are looking out for a stress-relieving holiday in India, then there are little chances of you missing out on the name of Kerala. It's a place which is truly an incarnation of God itself, and that's why referred as God's own country. Known for its serene beaches, gentle stretches of emerald backwaters, swanky hill stations, exotic wild life and Ayurveda centers, Kerala has attracted people from across the world.
Getting to Kerala:
Although 3-4 days are just not enough to experience this utter beauty, but if you happen to be on a business trip in Kerela, then extending your trip for sometime gives you a perfect chance to relish this paradise. There are 2 major airports to enter Kerela – Kochi which is in north Kerala and Trivandrum or Thiruvananthapuram, which is in the southern part.
Kottayam - Kumarakom
The village of Kumarakom is a cluster of little islands on the Vembanad Kayal, and is part of the Kuttanad region.The blue backwaters of Vembanad Kayal and the amazing shades of green of the vegetation, combines with the quietness of the place to make it an idyllic holiday destination. Many of the resorts also offer ayurvedic treatment While Kuttanad is ideal for a house boat cruise, the resorts are the main attraction in Kumarakonam. One can also take a boat trip in Kumaramonam It is located 15 km west of Kottayam. The bird sanctuary and the drift.Srinivas, a singer summed up: "Imagine opening your eyes every morning to a sheet of still, blue water and majestic palm tress gently swaying in the breeze. To define the feeling in one sentence: Nature undisturbed by man is wonderful and inspiring, and Kumarakom is just that!"
Kumarakom Bird Sanctuary (also known as Vembanad Bird Sanctuary) is situated at Kumarakom in Kottayam district in the state of Kerala, on the banks of Vembanad Lake.Set in the Kerala Backwaters the bird sanctuary is an ornithologist's paradise and a favourite haunt of migratory birds.The main attractions are local birds like the waterfowl, cuckoo, owl, egret, heron, cormorant, moorhen, darter, Brahminy kite and the duck, as well as the migratory Siberian crane. Parrot, teal, lark, flycatcher and other birds are seen here during their respective migratory seasons. Some of the migratory birds come from the Himalayas, and a few from far away Siberia.Dawn is the ideal time for bird watching when the birds prepare to leave their forest homes and fly over the lake. An early morning trek, well before sunrise, is recommended for avid bird watchers.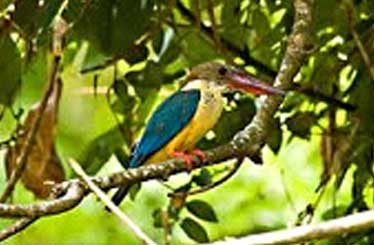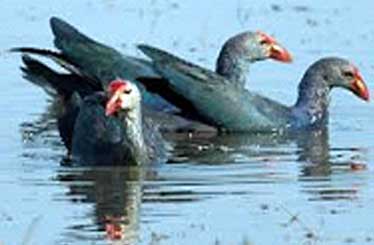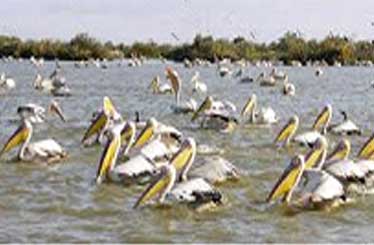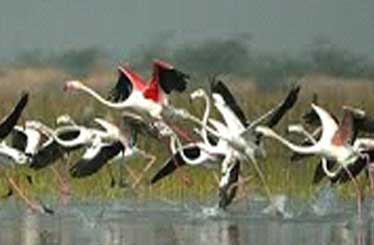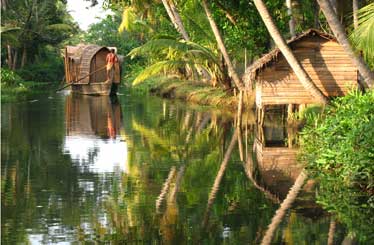 Houseboat at Kumarakom
You definitely need to plan a trip to Kumarkaom and Alappuzha, only 80km from the Kochi airport. Kerala is known world over for its unique backwaters with shimmering water, vivid greens of mangrove forests, coconut palms, placid view of the sky and different species of chirping birds. Rent an exotic houseboat (or kettuvalloms) at Kumarkaom or Alappuzha, stay overnight, relish mouthwatering seafood and get pampered with the heart touching service of Keraliites. A 2 night stay here will give you a glimpse of the Venice of the East. Most of the hotels here offer 2 night packages, comprising of 1 night in houseboat and 1 night in resort.
If you have extra time, try visit the bird sanctuary at Kumarkaom which is a favourite stomping ground of migrating birds and an ornithologist's paradise.
If you have an extra day at Kochi, then check out some interesting places –catch a show of Kathakali dance at Kerela Folk Theatre, indulge in some road side fresh seafood alongside ever popular Chinese fishing nets or take an evening walk at the marine drive and buy cheap electronics there.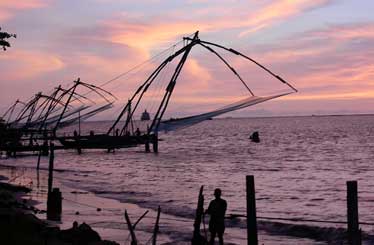 Dawn at chinese fishing nets in Kochi
Kathakali dance is a stylized classical Indian dance-drama noted for the attractive make-up of characters, elaborate costumes, detailed gestures and well-defined body movements presented in tune with the anchor playback music and complementary percussion. It originated in the country's present day state of Kerala during the 17th century and has developed over the years with improved looks, refined gestures and added themes besides more ornate singing and precise drumming.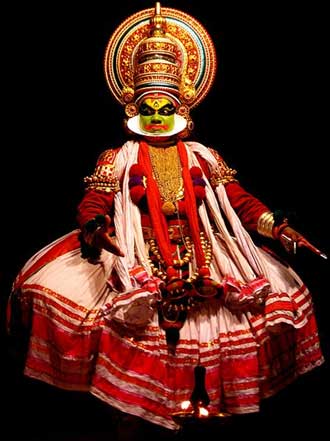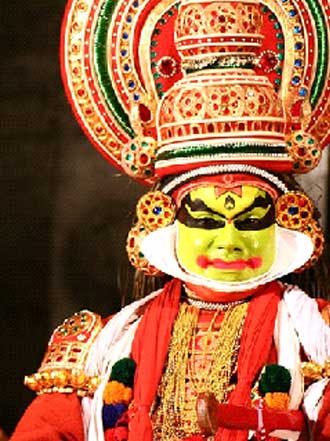 If you are in Thiruvananthapuram:
You would not want to miss one of the best beaches of Asia – that's the Kovalam beach, only 13km from the airport. "Kovalam" means an orchid of coconut trees and true to its name the village offers an endless sight of coconut trees.
The clean white sandy beach arouses a temptation irresistible to lay idle on the sands and tan your body. Azure water and favourable climate make this beach a favourite year-round spot for swimming. Take ayurvedic massage by the beach, do yoga while watching the sunrise and indulge in water sports for the rest of the day. From budget cottages to luxury resorts, the beach has all sorts of accommodations to offer. Whether you come here for 1 day or 1 week, the charisma of this beach is bound to spellbind you. In general 2-3 nights are good enough to experience this bliss.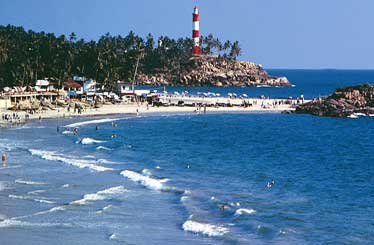 Kovalam Beach
No matter where you are in Kerela, do not forget to taste the delicacies served on traditional banana leaves. The mouth-watering food is a must try to please and satisfy the taste buds
Hill Station
Eastern Kerala consists of land encroached upon by the Western Ghats; the region thus includes high mountains, gorges, and deep-cut valleys. The wildest lands are covered with dense forests, while other regions lie under tea and coffee plantations (established mainly in the 19th and 20th centuries) or other forms of cultivation. The Western Ghats rises on average to 1500 m elevation above sea level. Some of the popular hill stations in the region are Munnar, Vagamon, Wayanad, Nelliyampathi, Peermade and Ponmudi.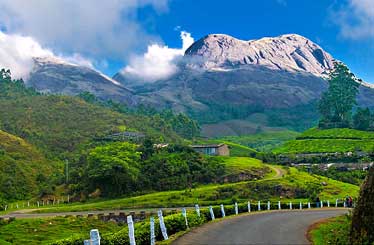 Kerala, nicknamed as "God's own country", has a reputation of being one of the most beautiful states in Southern India. Shown here is Munnar, in Kerala.
Places to Visit in Munnar
Pallivasal (8 km from Munnar)
This is the venue of the first Hydro Electric Project in Kerala and a place of immense scenic beauty.
Attukal (9 km from Munnar)
A panorama of waterfalls and rolling hills, Attukal, located between Munnar and Pallivasal, is a feast for the eyes. The place is also ideal for long treks.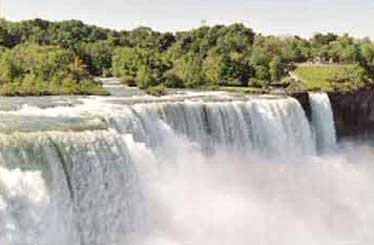 Mattupetty
Situated at a height of 1700 Mts, Mattupetty is famous for its highly specialised dairy farm, the Indo-Swiss live stock project. Over 100 varieties of high yielding cattle are reared here. Visitors are allowed into three of the eleven cattle sheds at the farm.
The Mattupetty lake and dam, just a short distance from the farm, is a very beautiful picnic spot. The sprawling Kundala tea plantations and the Kundala lake are other attractions in the vicinity. DTPC Idukki provides boating facilities on the Mattupetty Dam. Speed Launch and slow speed motor boats are available on hire.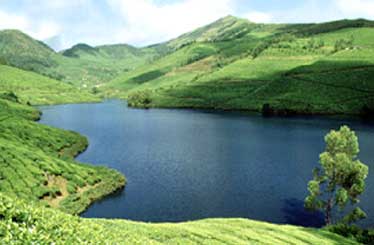 Pothamedu
Pothamedu offers an excellent view of the tea, coffee and cardamom plantations in Munnar. The rolling hills, the lush mountain and the breathtaking scenery here is ideal for trekking and long mountain walks.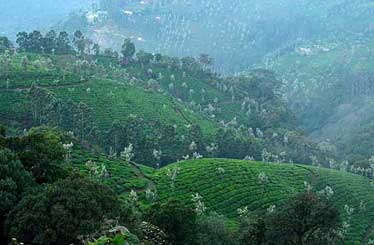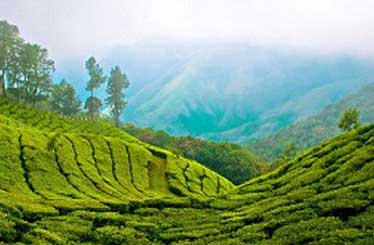 Devikulam (7 km from Munnar)
This idyllic hill station with its velvet lawns, exotic flora and fauna and the cool mountain air is a rare experience. The Sita Devi Lake with its mineral waters and picturesque surroundings is a good picnic spot. The lake is also ideal for trout fishing.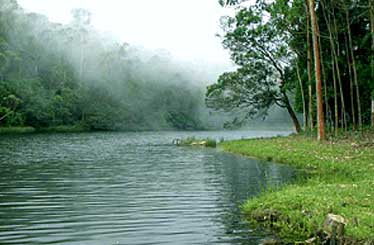 Nyayamakad (10 km from Munnar)
Located between Munnar and Rajamala, Nyayamakad is a land of breathtaking waterfalls. The waters cascade down a hill from a height of about 1600 meters. The enchanting surroundings make an excellent picnic spot and trekking point.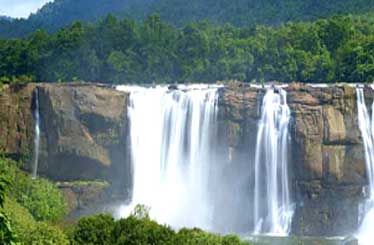 Lock Heart Gap (13 km from Munnar)
Located between Munnar and Rajamala, Nyayamakad is a land of breathtaking waterfalls. The waters cascade down a hill from a height of about 1600 meters. The enchanting surroundings make an excellent picnic spot and trekking point.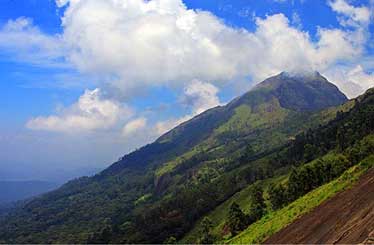 Rajamala (15 km from Munnar)
The natural habitat of the Nilgiri tahr , Rajamala is 2695 Mts above sea level. Half the world's population of the rare mountain goat or tahr which is fast becoming extinct, is now found here. The Nilgiri tahr in Rajamala are now to be found in small herds found in Eravikulam-Rajamala region. The total number of Nilgiri Tahrs in Rajamala is estimated to be over 1300.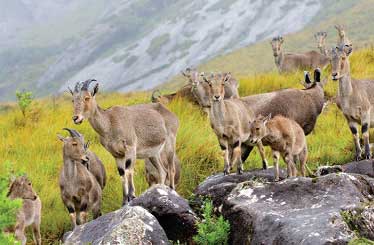 Chithirapuram (10 km from Munnar)
With its sleepy little cottages, bungalows, old playgrounds and courts, Chithirapuram still exudes an old world charm. Home of the Pallivasal Hydel Power Project, this hill town is also famous for its picturesque tea plantations.
Eravikulam National Park (15 km from Munnar)
The 97 sq. km. park is situated in the Devikulam Taluk and is home to the Nilgiri Tahr. The Anamudi peak (2695 Mts) is located in the Southern region of the park.
Originally established to protect the Nilgiri tahr (Nilgiri Ibex), the Eravikulam National Park is situated in the Devikulam Taluk of the Idukki District. It was declared as a sanctuary in 1975. Considering the ecological, faunal, floral, geo-morphological and zoological significance, it was declared as a National park in 1978. It covers an area of 97 sq kms of rolling grasslands and high level sholas (evergreen forests). The park is breathtakingly beautiful and is easily comparable to the best mountain ranges found anywhere in the world.
Sanctuary Visit : The park is divided into 3 regions - the core area, the buffer area and the tourism area. Visitors are allowed only to the tourism area which is in the Rajamala region. The Nilgiri Tahr can be observed at close quarters here.
Trekking facilities are available here. Tourists are allowed to go on foot up to Anamudi. This is also a place for adventure tourism.
Trekking Areas : Anamudi, Rajamala.
Chinnar Wildlife Sanctuary (60 km from Munnar)
Situated on the Tamil Nadu border, the Chinnar Wildlife Sanctuary is spread across 90.44 sq km.
Animals: Most of the Southern Indian wild animals can be found in this forest. These include the grizzled giant squirrel, champal squirrel, elephant, sambar deer, gaur etc.
Birds: Jungle fowl, myna, laughing thrush, black bulbul, peafowl etc.
Under Construction...