Under Construction...
It is the land of the future,with humanoid robots,bullet trains and bizarre subcultures.And  yet, it lives in the past:centuries-old art forms like kabuki,sumi-e-haiku are still practiced,still cherished.Suit-clad businessman walk the same streets as geihas garbed in kimonos.
It is here that you will find ancient Shinto shrines and astoundingly avant-garde buildings. The Land of the Rising Sun refuses to be pigeonholed into a single era.
West Coast of USA (San Francisco, Las Vegas, Los Angeles and Honolulu) Golden Gate Bay Cruise: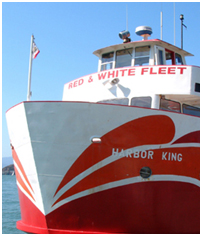 Departing from Pier 43 1/2 in the heart of Historic Fisherman's Wharf, your tour navigates along the beautiful San Francisco skyline, past the lively neighborhood of North Beach, the famous swimming clubs of the Aquatic Park, the historic vessels at Hyde Street Pier, the San Francisco Maritime National Park, and numerous other exciting sights. As you head west towards the Golden Gate Bridge, you sail around the now-defunct military base of Fort Mason and along the affluent Marina District that was devastated in the 1989 earthquake. Don't miss breath-taking photo opportunities when sailing directly under the massive span of the Golden Gate Bridge. You will love this view!
Alcatraz Combo Tour: Hop the Rock: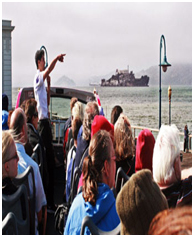 Explore San Francisco with a two day hop on hop off bus pass combined with a cruise to Alcatraz, and a tour of the historic penitentiary they call The Rock. This combo package also includes a walking tour through famous North Beach neighborhood, an hour of bike rental, as well as a ticket for the Panoramic Night tour. Hop the rock is your ticket to discover all there is to see in San Francisco. Alcatraz Island tickets include the ferry service from centrally located Pier 33 in the heart of San Francisco and the award winning-audio walking tour of Alcatraz Island with the cell-block tour featuring recorded interviews with inmates and guards actually living on Alcatraz Island before the prison was closed in 1968.
California Wine Country Tour: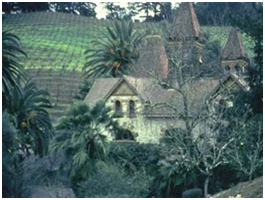 Enjoy the sights and taste of the California wineries, known for innovative and award-winning wine processing. Begin your day heading towards Napa Valley. Follow Highway 29 to your first winery and wine tasting. Enjoy complimentary tasting of various wines produced in this region. Spend time shopping or enjoying lunch (not included) in either Vintage 1870 in Napa or the Sonoma Town Square in Sonoma. After lunch, head over to your second winery for more tasting at another renowned winery.
Grand Canyon Classic - West Rim: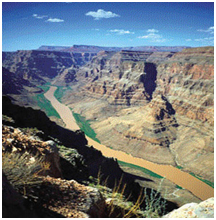 Prepare yourself for the awe-inspiring beauty of the Grand Canyon as you are escorted on this incredible expedition in a Jeep. The Canyon's panoramic vastness awaits you. The Colorado River runs through this mile deep chasm as it has for millions of years and you will be there to observe one of Mother Nature's most splendid spectacles. Your unforgettable journey begins with a brief stop at Hoover Dam, then on to Lake Mead, and continues through the rugged Joshua tree forest. Next, you will be on your way to the West Rim of the Grand Canyon, native home of the Hualapai tribe. The West Rim of the Grand Canyon's natural beauty remains nearly untouched by man. No crowds, no guardrails and stunning views as far as the eye can see. All this and you'll still be back before dinner! Walk beyond the Canyon's edge at the Skywalk. The glass bridge suspends more than 4,000 feet above the Colorado River and stretches out 70 feet from the edge.
Hoover Dam Deluxe with Discovery Tour: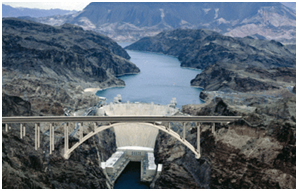 Enjoy a great day! This is a wonderful way to spend a morning or afternoon. Your trip will include a mini tour and narration of Las Vegas, Henderson (Green Valley) and Boulder City to see the number 1 sightseeing attraction, the Hoover Dam. Many photo opportunities are available including Lake Mead and the Colorado River. Once you arrive you will have two hours to fully explore the dam. Take the optional Power Plant Tour (highly recommended) or walk across the dam to the Arizona side check out the many pieces of art. Either way you will see why it is one of the seven modern wonders of the world, a true engineering marvel. On your return to Las Vegas we will stop at the Ethel M. Chocolate Factory for a free sample. While you are enjoying these delicious chocolates take a stroll through the cacti and botanical garden. Arriving back to the Shops at the Miracle Mile, you have many choices for lunch. Use your $10.00 food voucher at any restaurant in the mall. Afterwards stay and shop or stroll the many unique shops. Use your passport to savings book that has a value of over $2,000 in coupons. Restaurants include Cheeseburger at the Oasis, La Salsa Cantina, Lombardi's Romagna Mia, Oyster Bay Seafood & Wine Bar, or Todai Japanese Sushi Buffet to name a few. A dining directory will be given to you at the time of check-in.
Las Vegas Open Top Sightseeing: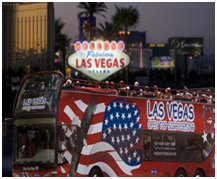 It's time to cruise the fabulous Las Vegas Strip! With TWO unique tour routes stopping at 16 key points of interest in both Historic Downtown and along the Famous Las Vegas Strip, Open Top Sightseeing's HOP ON HOP OFF DAY TOUR showcases all that this landmark city has to offer. RED TOUR ROUTE: Come along and learn about Las Vegas' extraordinary Shopping, themed Resorts and Casinos, including romantic Venice, bustling New York, charming Paris, mysterious Egypt, the Tropics, and so much more. This route even offers a quick jaunt off the Strip to the Atomic Testing Museum and Rock and Roll Hall of Fame showcased in the Hard Rock Hotel. BLUE TOUR ROUTE: See why Downtown Las Vegas is experiencing a remarkable renaissance with this exciting tour route that takes you to the heart of it all , the Fremont Street Experience. In addition, find out why Las Vegas is the Wedding Capital of the World as you coast along Wedding Chapel Row, and try your luck at the world-famous Gold & Silver Pawn Shop , As Seen on TV. Finally, find some great bargains at the Las Vegas Premium Outlets North shopping center.
Vegas Balloon Rides: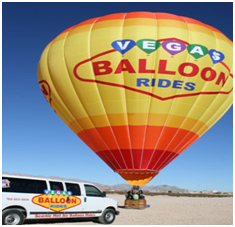 Your Hot Air Balloon adventure begins when you meet your Pilot and Flight Crew. The flights meet approximately a 1/2 hour before sunrise. At the launch site, your flight crew will brief you on your upcoming balloon adventure. Then, you will watch with awe as your balloon takes shape before your eyes, ultimately standing more than 10 stories tall. Once fully inflated and ready for take off, you climb into the gondola and begin the adventure of a lifetime.During your flight you will get a spectacular bird's eye view of the gorgeous Red Rock Mountains and the famous Las Vegas Strip. You will drift silently over the city and countryside where you will watch for wildlife and talk with envious onlookers down below. After drifting serenely for approximately an hour we prepare for landing. Once on the ground, we share in the oldest of ballooning traditions, a champagne toast, and revel in the peace, tranquility and beauty that you never before knew existed.
Canada (Toronto, Ottawa, Montreal, Vancouver and Niagara falls) Niagara Falls Day Tour: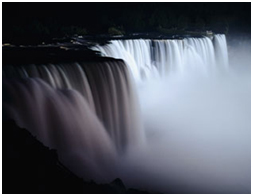 Travel on our first-class, washroom-equipped motorcoach for a breathtaking full-day tour through the orchard-laden Niagara Peninsula to Niagara Falls. Upon arriving at Niagara Falls you'll enjoy a buffet lunch while overlooking the Falls. Then it's off to the Maid of the Mist for an exhilarating boat ride to the base of the majestic Horseshoe Falls (IMAX Theatre or Journey Behind the Falls is substituted when the Maid of the Mist boat is not operating). In the afternoon, there will be ample time for souvenir shopping at the Table Rock Complex. We also stop at the observation deck of the mighty whirlpool rapids and visit the Floral Clock. On our return journey, we travel through the historic, picturesque community of Niagara-on-the-Lake. You'll finish your tour experience with a visit to a local winery.
CN Tower Observatory and Glass Floor: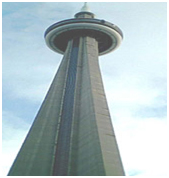 Defining the Toronto skyline, the CN Tower is Canada's most recognizable and celebrated icon. At a height of 553.33m or 1,815 ft., 5 inches, it is the World's Tallest Building, an important telecommunications hub, and the center of tourism in Toronto. Each year, approximately 2 million people visit the CN Tower to take in the breath-taking view and enjoy all the attractions it has to offer. Canadian National (CN) who wanted to demonstrate the strength of Canadian industry built the CN Tower in 1976 by building a tower taller than any other in the world. The CN Tower is situated on Front Street that is located in the Heart of the Entertainment District.
Beer Makes History Better Walking Tour: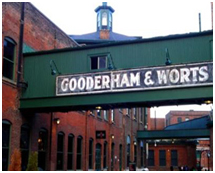 Urban Adventures are the city tour with a difference! In just a few hours we get under the skin of the city you're visiting. Throughout its history, from the early 1800s, when Toronto was known as "York" to the modern metropolis it is today, the citizens of this city have used beer for refreshment and merrymaking. This tour is a historic walk through the streets of the old Toronto and an introduction to Canadian beer, with a focus on beer made in Toronto and regional craft brews. Learn what role beer played though the decades in helping Torontonians cope with cholera, fire, war, depression, rebellion, muddy streets, and general Victorian stuffiness. This tour will visit a few unique and historical pubs, cover the early history of Toronto, and give visitors a new perspective on the city. A stop will be made at the historic St Lawrence Market, and finish in the Distillery District - an old industrial park and whiskey factory converted into a hub of art, culture and cafes.
North Shore, Capilano Suspension Bridge & Grouse Mountain Tour: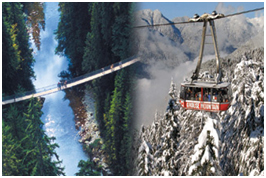 The Capilano Suspension Bridge and Grouse Mountain Tour takes you to the amazing temperate rainforest of Vancouver's North Shore. This is your best option for a light adventure, half-day excursion into the stunning nature that surrounds the city. Stops include Capilano Fish Hatchery, Capilano Suspension Bridge and Grouse Mountain as well as a boat ride across Vancouver Harbour on the "SeaBus"
Vancouver Trolley and Tower Sightseeing Combo Package: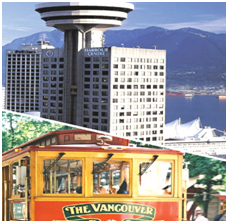 See all that Vancouver has to offer at your own pace! Hop on and hop off at any of the stops. The ultimate flexibility of this package can't be beat. Simply exchange your voucher for a VIP ticket which allows you to view the Vancouver Lookout at your leisure. Whether your prefer to enjoy your view by day or night, that is up to you! Then enjoy the Vancouver Trolley Tour, there are over 20 stops made on this tour giving you the flexibility to stay as long as you like at each stop.
Quebec City, Montmorency Falls & Ile D'Orleans: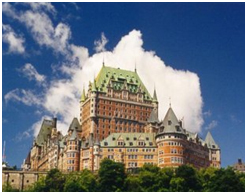 A full day excursion to Quebec city, the only walled city on the North American continent. You will visit the following sights: Place Royale - birthplace of French civilization with great architecture and narrow streets, shop and lunch in de Petit Champlain district, Escalier Casse-Cou or the 'break neck staircase', Funicular - board this elevator that descends a cliff linking Upper and Lower Quebec, Notre Dame Basilica, Price Building - Quebecs oldest skyscraper, Citadel, Parliament building, Grand Allee - also know as the Champs Elysees of Quebec, Chateau Frontenac, Montmorency Falls - 83 metres of falling water, Sainte Petronille and Ile D'orleans.
Under Construction...
Under Construction...
Under Construction...